A Little Homework for Orange County Parents
Issues with assignments or tests may not be linked to problems at home. In this case, it's helpful to know what's going on in the classroom; and this is where an involved parent is indispensable.  Whether it's how the student is progressing in class or what resources may be available for extra help, having a good relationship with teachers is important for any caregiver. Ensure you build and maintain the best relationships by asking these important questions early on. With an informed parent, students have a much better chance of successfully completing a class. Finally, refer to this list for summer schooling as well.
You may find some of these questions unnecessary and some very useful, so use at your discretion to ensure you have the best understanding of your child's academic environment.
1. How do you measure academic progress in your class?
This questions attempts to discover if the teacher is focused on testing students regularly. If he is, it's helpful to know how the tests are administered and what is generally tested. All this information can be used to prepare your child in the future.
2. If my student is struggling in class, how will you respond?
This is a question that, unfortunately, doesn't get asked enough. For many parents, a string of bad grades on a progress report is the only evidence their student is struggling. To catch issues early, caregivers should find out what a teacher does when a student's grades start slipping. This could be anything from a note home to the parents to a conference including the child.
3. What aspects of the class usually give students difficulty?
Again, anything you can find out ahead of time is valuable. Knowing what tends to confuse students gives caregivers an opportunity to work on those issues ahead of time. Take advance of these hints and work with your child early on to tackle the hard stuff.
4. On a daily basis, what should I be asking my child about your class?
Some classes require a lot of homework and others build upon concepts throughout the semester. Since a teacher constructs the class, she may know what would be helpful to review on a weekly basis. She may not suggest any check-ins, but it never hurts to ask.
5. Are there any resources you suggest we use at home?
Teachers tend to be the best resources when it comes to extra studying materials. Even if your child hasn't struggled in the past or tends to perform well on tests, having these resources handy may be helpful in the future.
6. By the end of the year, what are the big concepts my child needs to understand?
Understand the big picture of your child's class. Not only does this give you a better idea of what they're learning, but it also allows you to keep them focused when they get bogged down in details. Sometimes, just realizing what the end goal is can be helpful to relieve stress and raise confidence in students.
7. Is there anything else I should know about this class?
You may not have heard about the optional study groups or the textbook's online companion. It's always worth asking this question since every class is different from the last.
Have questions about our Irvine private, in-home tutors? Read our TutorNerds FAQ page or contact us today!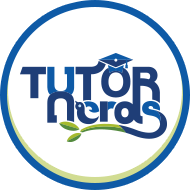 All blog entries are written by Tutor Nerds. For educational guest-blogging, please email us at info@tutornerds.com
Want to stay up-to-date on the latest educational news, Irvine? Follow us on Facebook! Have a quick question in regards to our Orange County, CA, private tutoring services? Tweet us @TutorNerds
Attention all Orange County, CA, high school students grades 9-12: Enter our essay contest for a chance to win $500! The deadline is quickly approaching.