Get the Most Out of Your Private Orange County Tutor: 3 More Tips
We discussed here three pieces of advice to help you have successful lessons with your new tutor. In short, the tips were to send them your material ahead of time, have specific goals in mind that you want them to help you reach, and to show them your previous graded assignments to review. These are beneficial actions that can best allow your tutor to evaluate your situation beforehand and help you work toward your goals in the sessions – book your private Irvine tutor today.
Now we'll talk about advice for a tutoring session itself. Here are three things that you should and shouldn't be doing if you want to get the most out of your lesson.
Do Assignments Early
One often under-appreciated benefit of having tutoring appointments is that it makes you accountable to someone else to finish your work on time. This benefit can be amplified if you strive to do your work before your tutoring session. This way, you will already know what parts confuse you and what parts you want to focus on before your tutor arrives. This can save time and energy and also reduce the stress caused by procrastinating. Get your assignments done early and use your tutoring appointments as a deadline to make yourself finish work ahead of time – you'll be grateful you did it later.
Be Working and Ready
Unless your tutor is bringing you the material you need to study, you should already be working before your tutor arrives. Have your paper/notes/laptop/practice test or whatever necessary materials out and ready. A lot of time is wasted in tutoring sessions by dawdling and getting prepared in the beginning. Get yourself in a studying mindset ahead of time and have your materials ready. This also shows that you are professional and eager to improve – good traits to practice displaying for the future.
Don't Focus on Complaints
One of the most common conversations a tutor has with a new student is the talk about how the student dislikes their class and/or teacher: the teacher is mean or isn't fair, the class is too hard or confusing, other teachers give an easier class, your assignment was graded harshly, the teacher doesn't know how to teach, etc. While many of these problems can be valid – there are many terrible teaches and unfair classes out there – they shouldn't be a focal point of your Irvine tutoring. If your goal is to improve your grade in a class, then you should be focused on what steps you need to do to accomplish that. You likely aren't going to change your teacher; you can only change your approach to studying and working. It's okay to explain the situation and vent to your tutor every once in a while, but don't become one of the students who only want to complain and gossip instead of working to improve.
Remember: it's you and your Irvine tutor working together to help you reach your goals. If you set yourself up for success with your tutor, then you will be able to achieve it.
Michael C. is currently a private math, science, and standardized test tutor with TutorNerds in Irvine and Anaheim.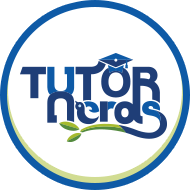 All blog entries, with the exception of guest bloggers, are written by Tutor Nerds. Are you an education professional? If so, email us at pr@tutornerds.com for guest blogging and collaborations. We want to make this the best free education resource in SoCal, so feel free to suggest what you would like to see us write.