A 3.5+ GPA and Sports: How to balance sports and academics in high school
Many of my students ask how they can balance both sports and still maintain a high GPA. Maintaining a good academic record and meeting the obligations of an after-school sports team can definitely be a challenge. Many of you come home around 5 PM, starving and tired from a long day at school as well as a hot Irvine, CA afternoon running track, playing baseball or football. This feels like the perfect time to end the day; lie down on the couch, turn on the TV and relax. Unfortunately there is often much more to be done. English and math homework, studying for that big final on Friday and-if you're a junior-that all important SAT or ACT prep. Is it even possible to make it work, to have the best of both worlds? Yes, but only with a list of priorities, excellent time management and probably a little help.
Let's look at 6 ways that you can manage both sports and homework:
1. Know what you are getting yourself into:
Okay, so it's that time again. You need to pick all of your electives for the next semester. You love sports and you want to be accepted to the college of your choice. Talk to the coach ahead of time and ask about the time commitment. More often than not sports require more than just the 3-5 PM practice and Saturday morning games. Find out if the coach is amenable to allowing extra study time for the week prior to midterms or final exams. Ask if there will be any big games the week before the SAT or your AP exams (first think about when you will be taking the SAT, of course).
If you find out that most athletes go out for pizza as a team on Friday nights, factor this in to your time commitment. Knowing the exact amount of hours is crucial to your study time table.
2. Time your standardized tests appropriately:
The SAT and ACT are offered several times a year (as are the SAT subject tests) but the AP exams are always in May. Think about what your schedule will be like in the spring if you have two AP tests, the SAT and sports. Consider getting the SAT out of the way earlier in the year so it doesn't coincide with other academics.
3. Be flexible:
If your English teacher decides to hold a big test the day after the big game, there is nothing that you can do about it. The school schedule is set in stone and that's it. Enjoy your free weekends while you have them so that you are prepared to spend Saturday and Sunday studying and training. That Friday night pizza after the game might be your only social activity for that particular weekend so enjoy it.
4. Choose a sport you LOVE:
After-school sports are a big time commitment so make sure that you really love what you will be doing. If playing catch with your next door neighbor as a kid is your favorite childhood memory, then playing on the baseball team might not even seem like work at all.
5. Get the right nutrition:
Both the mind and the body need energy. If you are training for a full season of football or running track each day after school, think about the calories you are burning (READ: "Eating tips for teens"). Add onto that the mental energy that your brain needs to stay alert and focus on learning functions and you have a very specific diet ahead of you. I'm not a nutritionist, and each body is different but everybody needs a balanced diet to meet these athletic goals. Make sure fruits and veggies are a big part of your diet, healthy carbohydrates and protein are also essential (and, no, donuts and brown rice are not the same thing).
6. Get help from a tutor:
Managing and prioritizing time can be a challenge. Ask family for help organizing your schedule and arrange for a private Irvine tutor to come to your home to help you stay on track with the academic stuff. Odds are your sport team practices over the summer. Not a problem. Our private in-home tutors work around your busy schedules. (READ: Ten Reasons Why You Need a Summer Tutor)
Try out these tips this season and hopefully both sports and studying will be a part of a manageable schedule.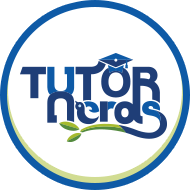 All blog entries are written by Tutor Nerds. Are you an education professional? If so, email us at info@tutornerds.com for guest blogging and collaborations. We want to make this the best free education resource in SoCal, so feel free to suggest what you would like to see us post about.
Orange County parents and students, listen up! Beat the summer slowdown with a private, in-home tutor. We work around your schedule so you can stay sharp while having fun in the sun. Read: 10 Reasons You Need a Summer Tutor. What are you waiting for? Call us.
Teach.com