Surviving Summer School
So you have to go to summer school. Although it does sound like the end of the world right now, feel better knowing that more and more students are spending the warm and breezy months of July and August in a classroom. For some of you it will be to catch up and for others it will be to get ahead. Test prep tutoring is also becoming more popular during the summer months. Lets' face it, the school year is becoming increasingly demanding and your academic responsibilities will start spilling out into the warmer months with each increasing year. Rather than feel the impending doom of a 12 month study year, we can find some ways to survive summer school, study effectively, and even have a little fun. (READ: Education World: 25 Activities to keep kids' brains active in summer)
3 Summer School Survival Tips
Schedule Early: Get out your calendar before you and your parents pick out which session you will be attending. Most summer schools offer more than one session so that you can work around your other commitments. Think about how tired you are likely to be after that last day of the academic year. Although it might be hard to believe, even tutors were high school students once and I know I would have needed at least a week to relax and unwind. On the other hand, waiting too long to start your summer program can leave more work as many concepts are easily forgotten if left on the shelf for a few weeks.
Study Effectively: Studying the right way can greatly reduce the time spent with summer homework while at the same time increasing your ability to achieve a high grade and understand the material. Schedule a certain number of hours into your day to finish your assignments. Think of it as a mini school year. Make outlines, keep a planner, set time management goals and really give your undivided attention to your school work. You will be much more likely to fully understand the material if you sit down for two hours and work on the assignment from start to finish than if you study 15 minutes here and there in between other commitments. Studying effectively includes having an appropriate environment. These include your room, the library, and for those of you who don't get easily distracted, a coffee shop. If you feel like you can study when you are on that family vacation, great, but be realistic. Studying in the car and on planes is often difficult and there are too many distractions to comprehend the bulk of the material. Your study environment should be quiet.
Ask for help: Be honest with yourself about time management. If you were originally planning to spend the entire summer chilling out at the beach, the reality of summer school can be hard. If having a tutor to help you organize and get things done will help, then go for it. Having someone drop by the house each week can also encourage a consistency that is extremely important to successfully passing your summer courses. You can also enlist the help of your summer school teacher, parents and responsible friends to help you study and stay on track.
Summer school is becoming a reality for more students each year. At the end of the day, it's mostly about balancing your time. You can still hang out at the beach, enjoy a summer BBQ, and spend time shopping at the mall or catching the latest action flick. Study hard, have fun and don't forget to rest up for next year! Remember,  an Irvine private tutor from TutorNerds works with your schedule, that way you can get the most out of your summer classes and hit the ground running once fall semester starts.
Not taking summer classes? Don't fall victim to the summer slump! Catch up on math or science, start your college admissions process with the help of our private consultants, or refine your foreign language skills; whatever it may be, we're here to help!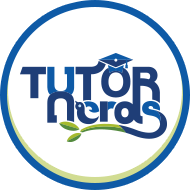 All blog entries are written by Tutor Nerds. Are you an education professional? If so, email us at info@tutornerds.com for guest blogging and collaborations. We want to make this the best free education resource in SoCal, so feel free to suggest what you would like to see us post about.
Orange County parents and students, listen up! Beat the summer slowdown with a private, in-home tutor. We work around your schedule so you can stay sharp while having fun in the sun. Read: 10 Reasons You Need a Summer Tutor. What are you waiting for? Call us.
Teach.com