Anaheim SAT Tutoring Timeline: How Long Does It Take to Get the Best Results?
SAT tutoring is a popular service that many students and parents seek out to achieve the best results on important high school standardized tests.  SAT tutoring can be very effective given that you have an experienced Anaheim tutor.
Educators who give private lessons for the SAT should be experts on the exam and be able to answer any question a student has . They should also have a concrete plan for how best to help the student prepare for the test.
As a private Anaheim SAT tutor, I am often asked by students and parents what SAT preparation will be like, what will the student be doing, and how long it will take to achieve the best results.  Here, I will provide an example procedure for preparing a student for the SAT.  If you want the very best results that your student can achieve, then you should start tutoring early enough to accommodate steps similar to the ones outlined below.
Initial Practice Test/Diagnostic Test
Tutor Scores and Reviews
Review Problem Areas and Incorrect Answers
Discuss and Teach Personalized Strategies and Test-Taking Techniques
Second Practice Test
Tutor Scores and Reviews
Tutor Evaluates what Did and Didn't Improve from previous test.
Discuss Second Test, what worked and what didn't

Possible Session(s) to go over consistent problem areas/specific lessons for necessary skills

Third Practice Test
Tutor Scores and Reviews
Review wrong answers with tutor, finalize best strategies for student

Possible Session(s) to go over specific areas or specific sections

Practice Single Sections and/or full-length tests until test time
One Final Practice Test Taken one-two weeks before real test
Final Review Session of Final Practice Test + Test Day tips
Here, we can see a decent outline of what some ideal SAT tutoring can be.  Notice that the bolded terms are practice tests.  The core foundation of most effective SAT studying is found in taking full-length practice tests.  These allow the student to get used to the test format and instructions, get used to the pacing required to finish all of the questions, and get used to the styles of questions and answers.  Some of the most common problems on the SAT – even for advanced students – are running out of time, not understanding the directions or format, and being confused by new types of questions.
Notice also that following each bolded practice test is a designated time to score and review the practice test.  While even just the act of taking a practice test is beneficial for students, reviewing the correct answers is even more effective at promoting student learning and improvement.  Grading the practice tests also gives tangible evidence of improvement and also a good indication of what the student should expect to get on the actual test.  Your SAT score should not be a surprise if you've been studying and preparing effectively – it should be similar to your most recent practice test.
An experienced tutor can also analyze trends in your mistakes and in how you take the test.  This can help them choose the best strategy for you – SAT tactics are not as one-size-fits-all as many would have you think.  After giving a student a new strategy (such as techniques for skimming passages, or skipping certain problems, or designated annotations, etc.), they can practice it together and ultimately take another practice test to see how effectively the student implemented it.
After the second practice test, there should be some time to do more intensive and specified review on areas on consistent difficulty.  In general, this should be after the second practice test and not the first.  This is because a lot of problems can be remedied after the first practice test (the first test is almost always the lowest score and the most problems), so time shouldn't be spent going too in-depth until a second test is taken.
When you do finish the second practice test, the tutor can evaluate the mistakes that are still being made and can give potential strategies for the student to try.  They can also go into more detailed review in areas where the student needs to improve or learn new skills.  This review/strategy process can go on for as long as needed until the third practice test.
The third practice test is then a way to evaluate if the new strategies are effective and if the new skills have been adequately executed by the student.  At this point, the student will be experienced with the test and the type of questions.  Grading and reviewing the practice test can show if some old test-taking strategies need to be changed if they weren't effective for the student.  It also will show if there are any specific areas where the student is still struggling.
The first three practice tests and the review processes with them will be the majority of many SAT preparation timelines.  At this point, the student has likely optimized their score to very close to their potential.  After this, any additional tutoring is usually to continue to practice difficult skills, work on consistency in answers and scores, and keep the test-taking skills fresh until test time.
The third test can be the last practice test if the real test is around the corner, or the student can take another practice test a week or two before the real test.  This is to make sure they're ready for the real test, but it ideally should not be in the immediate days before the real test to avoid fatiguing the student.  A tutor can also give last test day tips and motivational advice before the real test.
So, the timeline for effective and efficient test prep encompasses the time needed to take and review at least three practice tests.  This amount of time can be shorter or longer depending on what skills need to be improved and how long it takes for the student to learn them.  Ideally, these practice tests should be spaced out to avoid the student getting tired of the test or bored.  This is not the only way to effectively prepare for the SAT, but it is an example of a good foundation of what you can expect when wondering about efficient, quality SAT tutoring.
Michael C. is currently a private math, science, and standardized test tutor with TutorNerds in Irvine and Anaheim.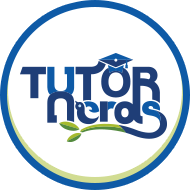 All blog entries, except for guest bloggers, are written by Tutor Nerds. Are you an education professional? If so, email us at pr@tutornerds.com for guest blogging and collaborations. We want to make this the best free education resource in SoCal, so feel free to suggest what you would like to see us write.