Orange County Milestone: 1,500 Students Taught
Here at TutorNerds we take pride in being part of the Orange County community. From Irvine to Orange, our private, in-home tutors have helped many students achieve their educational goals. With that, we are pleased to announce TutorNerds has tutored its 1,500th student. That's a lot of improved grades!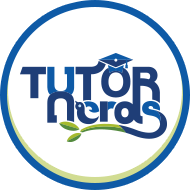 We would like to thank the Orange County, CA, community for choosing us as their private tutoring company. We care about the students we teach, and make it our goal to help them succeed. Whether you seek test prep, admissions essay help, or foreign language services, TutorNerds is here to assist in any way we can.
TutorNerds' matching process is optimized to give your student an advantage. With a few questions, we can pair anyone with the perfect, college-educated tutor. Our services are entirely customized based on your needs.  Further, we would like to show you what steps we take to ensure your success.
We ask a few questions about you or your student.

We match you with one of our experts based on your preferences.

We schedule your session at a time and location that is both convenient and comfortable for you, and your tutor personally follows up to confirm.

Your tutor or consultant will assess your needs and guide you through an effective plan of action.

You see results.
Thanks again, Orange County! We look forward to tutoring many more bright California minds.
Want $500 for the Summer? Our Essay Contest is Open!
The Jacarandas are in bloom, hummingbirds & bees are busy at work, and end of the year testing is coming to a close. That's right, it's spring and summer is not far behind. So, what are your plans for the summer? Relaxing and having fun is important, but so is getting a leg up on your next academic year. Perhaps you are graduating and heading to your dream university. We couldn't be more proud of you, but are you prepared? Classes only get harder in college and it's crucial your writing and reading skills are up to par.
As we mentioned in prior posts, TutorNerds is concerned too many students enter college with inadequate writing abilities. In addition to seeking our own English tutoring services, we stress students practice writing on their own. We know this is easier said than done, since thinking about what to write is often the hardest part, but we're here to help with that too. Open until May 31st, 2014, our contest gives students the perfect opportunity to practice writing essays; practice they'll need for admissions essays and class assignments.
If that's not enough reason to enter, what about our $500 top prize? What can you do with $500? Buy textbooks, have the ability to do an unpaid internship, travel, just to name a few. What are you waiting for? Good luck, O.C. (contest is open to all O.C. high school students grades 9-12).
The Pressure is On
If you've followed the recent educational landscape, then you're probably familiar with the latest jargon: "super tutors." Can they see through walls? Do they drive to sessions in their otherworldly Batmobiles? Sadly, they do none of the above. From our understanding, "super tutors" are the expensive go-to private educators of the super-rich. That may be so, but here at TutorNerds we have a different kind of "super tutor." College educated, experienced, always up-to-date on the latest academic changes (i.e., the new SAT), and flexible, our tutors really are super.
It doesn't take much internet searching to see exams are getting harder and colleges are becoming more difficult to get into. With such competitiveness, it's crucial for students to seek help when they need it. In a recent BBC article titled  Exam Pressure: What the private tutor saw, writer Sean Coughlan quotes an educator as,
"The best tutors? It's not those who charge the most, he says, but those good enough to make sure their services are eventually not needed."
We couldn't agree more, Mr. Coughlan. That being said, contact us today to learn more about our services and "super tutors." Have a quick question? Tweet us at @TutorNerds.
All blog entries are written by Tutor Nerds. For educational guest-blogging, please email us at info@tutornerds.com