"If there's a book that you want to read, but it hasn't been written yet, then you must write it."  – Toni Morrison
Orange County High School Essay Contest: Write Your Own Future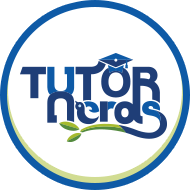 Writing well is important. It's important for your education, your future job, and various other social interactions. Even if you aced your high school English courses, odd are you're still not adequately prepared for college level writing assignments. Writing well takes time, practice, and patience. Unfortunately, most students find this out the night before an important essay is due, or while writing their college entrance essays.
In order to help get the word out about America's writing crisis, we're calling on all Orange County private and public high school students to tell us why they think writing well is important. Further, you can win money ($500). Below is our official press release. Please contact us at info@tutornerds.com for any questions regarding the contest. Stay updated on the latest news by checking our Google +, blog, twitter, and facebook often. Good luck, OC!
Rules, Regulations, and Deadlines
Irvine, California – As a part of the Orange County community, local company TutorNerds is concerned high school students are entering college with insufficient writing skills. For instance, in a study administered by the National Center for Educational Progress, four out of five American students do not write proficiently. This is alarming. So how can we help? In addition to our tutoring services, we are committed to making this crisis part of everyday educational conversations. Most importantly, we want to show writing can be fun and fulfilling .
"We write to taste life twice, in the moment and in retrospect" – Anais Nin.
In a world of word processors, tweets, and texts, it's often difficult for students to realize the importance of writing well. Sadly, most individuals discover too late that their abilities are not up to par with college standards. From business emails to wedding vows, having the ability to write well will always give you the advantage.  
For the reasons mentioned above, TutorNerds officially announces its Essay Contest for Orange County 9-12th graders. This essay contest gives local students the chance to compete for a first place Grand Prize of $500 towards the student's education.
The contest specifics are as followed:
The contest is open to current students of any Orange County private or public high schools.
The essay prompt reads: "Describe why you believe writing well is important for your future."
The contest submissions should be no more than 1,500 words written preferably with Microsoft Word and saved as a Word document. The 1,500 max word count should be taken seriously, as submissions with any more than 1,500 words will not be considered.
Students are required to ensure their submissions are written in Times New Roman, 12 pt font, and double spaced.
Submissions must be of entirely original content. Students are not allowed to receive any help from friends or family. Moreover, these submissions must be something that the student has written for this particular essay contest. This means that articles or content from previous school assignments, or even past essay contests, will not be accepted.
Contest submissions will be judged on three aspects:
• Quality of content (including writing, grammar, spelling, punctuation, structure, etc.);
• Persuasiveness of the student's argument(s) as well as the persuasiveness of the student's counter-argument(s);
• Overall Originality (essays should be enjoyable, enlightening, and easy to read. In other words, use your own voice!).
First place will receive $500 towards his or her education. In addition, the top five essays will be credited and published  on our blog.
In order to be considered for this contest, students who submit content must also follow TutorNerds on twitter (@TutorNerds), as well as like TutorNerds' Facebook page. Don't be a contest hog! Help us spread the word by sharing, tweeting, and telling your Orange County high school contemporaries about the competition.
In honor of Walt Whitman's birthday,  the deadline for submitting content is 12 Noon on May 31, 2014. Each student is asked to include in his or her submission their full name, e-mail address, phone number, the high school in which the student currently attends and the grade level, and the student's twitter handle. Students should submit their essays to info@tutornerds.com
The winners' names will be posted the week of the 16th of June, 2014. Students who submitted winning essays will also be contact via telephone, so it's vital that students provide a correct telephone number.
This contest is void where prohibited by law. TutorNerds LLC reserves the right to refuse to award if doing so violates any applicable state laws.
Please help us spread the word by sharing our contest on social media, as well as telling your classmates, teachers, and parents! We look forward to reading your essays, Orange County.
All blog entries are written by Tutor Nerds. For educational guest-blogging, please email us at info@tutornerds.com