Your Free OC Tutoring Session is Only a Referral Away!
What's better than a tutoring session with an experienced Orange County tutor? A free tutoring session with an experienced OC tutor. With our TutorNerds Referral Program, you can score a free tutoring session for yourself, and a friend, all you have to do is refer someone.
Sharing is caring! That's why we've developed a tutoring services referral program for sharing your private tutoring experiences with your friends. Help your classmates score higher and get the A's they're capable of by referring them to TutorNerds. Your altruism will be rewarded with a FREE session with one of our tutors. Sounds good, right? Also, your friends will be thanking you come to the end of the term when you're both celebrating improved grades and test scores.
As an active and dedicated part of the Orange County community, TutorNerds wants every student to succeed. Our referral program helps more students get that extra boost they need to get an A on their next exam or get into the college of their dreams.
Are you a visual learner? Here's a comic explaining how our Referral Program works (spoiler alert: it's easy).
With the school year only a few weeks away, now is the perfect time to take advantage of our TutorNerds Referral Program. Trust us; you don't want to wait until you get your first report card to realize you need some academic help. Hit the ground running with a back-to-school tutor. All of our OC tutors work around your busy schedules. Further, we offer tutoring in everything from test prep to Latin, which means your referral doesn't have to be for the same subject as you.
The only thing better than doing well in school is seeing your friends succeed along with you. Don't miss out on this incredible opportunity to earn a free OC tutoring session. Refer a friend today!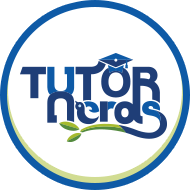 Members of the TutorNerds team and our private tutors write every blog post. If you have any questions about our blog, please email us at pr@tutornerds.com.