Tips From an Orange County SAT Tutor: 4 Ways to Study for the Summer SAT
Right now, most students are focused on last-minute study for advanced placement exams as well as final study for all of their courses. However, students who signed up for the summer sat will have to hit the ground running as soon as they complete the requirements of their classroom assignments. Although it can be a challenge for students to take the SAT exam over the summer, they're saving themselves a lot of stress by getting it out of the way before fall. Additionally, students who take college entrance exams in the summer months will have the chance to avoid dealing with classroom work at the same time. The most important thing is that students can stay focused and remember that the results of their SAT can make a big difference when it comes time to apply for college – our experienced Orange County SAT tutors are here to help.
1. Identify strengths and weaknesses
The first thing students should do is identify which sections of the SAT they need to work on the most. One of the best ways to achieve this is by taking a practice test, which will give students an idea of how they scored in each section and how it adds up to an overall composite score. Students are encouraged to try to score the test themselves so they can see how the scoring system works and identify which problems they got wrong. They can then share the results of the exam with their Orange County SAT tutor who can help them identify patterns of strengths and weaknesses.
2. Time management
Test prep students are also encouraged to create a plan for the day they commence their SAT study and the actual date of the test. The ideal study plan will allow time for students to focus on areas of improvement as well as do a general review of the topics they usually excel at. They should also allow time for breaks, so they don't get overwhelmed and also have a couple of extra study sessions in their schedule just in case something unexpected comes up (READ: TutorNerds Featured in Orange County Mom Blog).
3. A clear goal
Students should have a goal in mind before starting their SAT prep. They are encouraged to talk with their college counselor as well as do some independent research in regards to the average score for an admitted student at the colleges and universities they are interested in applying to. They can then compare this to the score they got on their first practice test. Once students know where they stand they can plan their study sessions around the number of points they want to increase to have a good chance of admittance.
4. Math practice
Whether a student is naturally talented with numbers or if they try to avoid math at all costs, the reality of the SAT requires a fair amount of math practice. The top things students should focus on include memorizing formulas, practicing multiple-step problems, checking their work for accuracy, and working under pressure. There is not an excessive amount of time on the big day so students should learn how to solve problems as quickly and efficiently as possible.
Don't wait to book your Orange County private SAT tutor for the summer! Call us today for more information.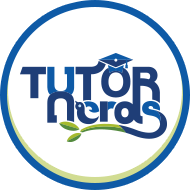 Members of the TutorNerds team and our private tutors write every blog post. If you have any questions about our blog, please email us at pr@tutornerds.com.