Orange County English Tutor From TutorNerds Featured in OC Mom Blog
Our tutors are full of tips and lessons for both students and parents. From tips on how to study to prepping for a big test, our private Orange County tutors are here to help. Many of our tutors have been published in leading education and family websites such as Edudemic, Edutopia, and OC Mom Blog.
This week, one of our private Orange County English tutors was featured in OC Mom Blog with her article Tutor Tips: Should My Kid Study in a Group or Alone?
We encourage you to use our blog and press articles as supplemental support for your private Orange County tutoring.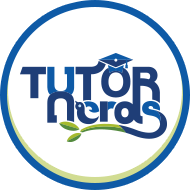 All blog entries, with the exception of guest bloggers, are written by Tutor Nerds. Are you an education professional? If so, email us at pr@tutornerds.com for guest blogging and collaborations. We want to make this the best free education resource in SoCal, so feel free to suggest what you would like to see us write.