Music and Studying: Terrific tunes and harmful harmonies
The debate seems to never end; music ruins your ability to study or enhances your grades. It's nice when science is clear cut about things, but this isn't one of them. Silence drives many of us crazy (let it drive you a little less crazy with one of our Irvine private science tutors), so we turn to music to help focus our concentration and memory. However, some music seems to help more than others, and some does nothing but distract us (READ "Does Music Complement Math and Science Test Scores?"). Take a look at what both sides say, and make a decision that works for you.
Have you heard of the Beethoven effect? What about the Mozart effect; maybe the Elvis effect? No, that last one doesn't sound right. Whatever effect it is, people have believed for a long time that classical music has the best chance of assisting you in your studies. The findings are mixed to pinpoint exactly what it is that's so helpful. But what most studies have in common in this: everyone agrees that when you hear something you like, it heightens your arousal and mood, which could improve performance. If classical doesn't do it for you, but Beyoncé does, the "effect" is still there. What many researchers are suggesting now is that it may not be something the music does in general; it's what the music does for you.
Background noise is no good
On the other side of science lab, there are studies proving just the opposite. The studies tend to focus around memory recall, and test a series of different vocal music and noises in the background while participants try to study. Those with no music tend to do the best, and those with any kind of background noise do worse (READ: Music may harm your studying). However, the findings are always varied, suggesting that one kind of stimulus doesn't cause harm to all participants evenly. At this point we're still waiting on studies to look at things like music tempo, instrumental vs. vocal, genre choice to match study material and other combinations.
If the Elvis effect is working for you, don't change a thing. But if you've been struggling to concentrate it doesn't hurt to try something new. Give classical a go for your next study session, write an essay listening to new age nature tunes, or paint with Katy Perry. It's usually worth the effort; you never know what music will stir up within you.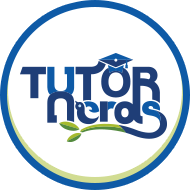 All blog entries are written by Tutor Nerds. Are you an education professional? If so, email us at info@tutornerds.com for guest blogging and collaborations. We want to make this the best free education resource in SoCal, so feel free to suggest what you would like to see us post about.
Orange County parents and students, listen up! Beat the summer slowdown with a private, in-home tutor. We work around your schedule so you can stay sharp while having fun in the sun. Read: 10 Reasons You Need a Summer Tutor. What are you waiting for? Call us.
Teach.com