Tips from an Irvine PSAT Tutor: Don't Stress About the PSAT
If you are considering taking (or have already taken) the PSAT, you might be wondering how important the test and your scores on it are. PSAT stands simply for "Preliminary SAT," so its predominant purpose is to be an introduction to the standardized testing style of the SAT. The PSAT is a full-length, proctored, standardized test administered by College Board (the same group that makes the SAT). As such, it's a good early simulation of the conditions and pacing that you can expect on the SAT – book your private Orange County PSAT tutor today.
That being said, I will take a somewhat controversial opinion in stating that the PSAT is not very important or significant for students. You should not worry and stress about getting a good PSAT score or not. You don't need to study specifically for the PSAT. You also do not have to seek out and pay to take the PSAT if your school is not giving it to you for free (or requiring it). Here's why:
1. PSAT Scores Do Not Improve SAT Scores
It is relatively well-known that students who take the PSAT tend to have improved scores on the regular SAT when compared to students who never took the PSAT. This is one reason why many schools offer the PSAT for free or require it to be taken – they believe it will boost their students' eventual SAT numbers a year or two later.
However, the exact same effect is seen when taking any official SAT practice test: the first test you get a lower score, then the next test (even if it's taken only a few days later) your score "magically" jumps up by 100 points or more. This is simply because students are not used to this type of test until they try it. In the first practice test they learn about the question types, they read the instructions, they get an idea of how fast they need to go, etc.
If you have never taken a practice test, then the PSAT will have this same effect for you. However, a practice test is just fine, and arguably better since you will have the test to go over and review what you got wrong. There's nothing intrinsically special about the PSAT test itself that brings your scores up. It's just practice.
2. The National Merit Scholarships Aren't as Common as You Think
A very common reason given for taking the PSAT is the opportunity to win a national merit scholarship for your score. These scholarships are given to students who score particularly well on the test, and it is a reason that many people give for taking the test.
While I do agree that every opportunity to earn potential scholarship money is valuable, the National Merit Scholarships tend to be blown out of proportion for how available they are. Using the official 2017-2018 annual report, we can find that 1.6 million students took "eligible" PSAT exams that year. Of those students, about 2% got a nice "good job" certificate for their high scores. No scholarships for them. Only 0.5% of students earned a scholarship for their score.
Many blogs say you need to take the PSAT to potentially be a merit scholar, but students should recognize that only about 1 in 200 test takers earn one.
3. The PSAT Is Not the Best Practice
The PSAT is objectively easier than the SAT. It is also shorter but gives you more time per question for some questions. It also does not have an essay.
These differences are not huge, but they are significant. If you are preparing for the SAT for college applications, you want your practice to mimic the real thing as closely as possible. Easier tests might leave you over-confident before the real test. Taking shorter practice tests might not prepare you as well for the length of the actual SAT. This becomes significant if you are planning to do the essay, which the PSAT will not prepare you for. Similarly, the no-calculator section on the PSAT might mess with your pacing since you get nearly 20% more time on PSAT no-calculator math questions.
The purpose of this message is not to convince you to not take the PSAT, or to not take it seriously when you take it. On the contrary, I recommend taking it to all of my students. It's cheap ($17 – though some schools make it free and others add on a little more in an admin fee), you might win a scholarship, and it gives you proctored, standardized test experience in a testing environment. Ideally, I think students should take a practice PSAT, then the real PSAT starting in 8th or 9th grade. In 10th grade, you can take the PSAT as well (or again), but you should also be incorporating official SAT practice tests in your studying.
The reason for this blog is to reduce the stress associated with the test. If your school doesn't administer it, don't worry. You are allowed to take it at a neighboring local school that does offer it, or you can just skip it. You don't need it to improve your SAT score. You probably won't be missing out on a merit scholarship. It is not the best way to practice. And if you aren't happy with your PSAT score, again – don't worry. You can still do very well on the SAT if you start early, use the best, official preparation material and practice tests, and consider looking into an experienced Irvine SAT tutor to guide the way.
Michael C. is currently a private math, science, and standardized test tutor with TutorNerds in Irvine and Anaheim.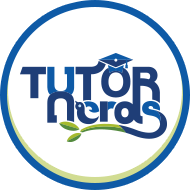 All blog entries, with the exception of guest bloggers, are written by Tutor Nerds. Are you an education professional? If so, email us at pr@tutornerds.com for guest blogging and collaborations. We want to make this the best free education resource in SoCal, so feel free to suggest what you would like to see us write.