GATE TESTING: What is it all about?
GATE stands for Gifted and Talented Education. The definitions for gifted, now gifted and talented, have changed vastly over time. First it was determined solely by an IQ (Intelligence Quotient) test, and then it was based on certain levels of achievement. Some children are highly gifted in one subject, yet score in the mid range for other subjects. What it really comes down to for parents in Orange County is what the school district considers to be gifted and talented. Let's take a look at what Irvine Unified has to say:
To be "identified" as GATE, a student must meet ONE of the following:
Score 500 or above in math AND 500 or above in ELA (English Language Arts) on the CST (California Standards Test)
Score 95% or higher on the (OLSAT) Otis Lennon School Ability Test. This is given to students in grades 3-6 in the winter months and is also given to middle school students in the summer.
Qualify (number TBD) from the results of an IQ test administered by a licensed educational psychologist.
Is Your Child Right for GATE?
Now that this has been cleared up, let's figure out if GATE is right for your child. There are some signs that your little one might be gifted:
S/he exhibits creative abilities
S/he has an excellent memory
S/he has a refined sense of humor
S/he is highly curious about the world around them
S/he has an advanced vocabulary for their age group and uses these words appropriately and in context
Advanced language skills
The ability to read earlier; starting to read before entering school
S/he asks TONS of questions and is only satisfied with complex and thorough answers.
The ability to carry out complicated instructions that contain several steps
They may insist on figuring things out for themselves when it comes to learning a new task
There is more than one type of gifted
It is important to remember that there is more than one type of gifted. Some children are gifted in a specific academic subject. For example, I might work with a child who is a math whiz but is classified as typical in ELA. This can be very frustrating for the child because they don't understand why ELA doesn't come to them as easily as math. I may also work with a student who is a music virtuoso but doesn't know how to organize their class work. Some students are gifted socially-they have an in-depth understanding of empathy and natural consequences- but are perhaps average in academic subjects. Other students understand academic subjects with little to no help but struggle socially.
With so many different ways a child can be gifted, it is a challenging task for a parent to identify if their child is gifted. This is probably why there are three ways a child can be identified as gifted, instead of just one. It is also important to remember that gifted children often don't receive high grades if left in a traditional classroom. It is a good idea to ask your local school to test your child if you believe your little one is gifted so that they can be placed in the appropriate classroom. (Gifted children need private tutors too; it helps them develop and refine their skills)
Testing for gifted students
I mentioned earlier that there are currently three tests for giftedness. The CST, the OLSAT, and an IQ test. Let's look at those a little closer.
The CST covers topics such as word analysis, reading comprehension and writing strategies as well as probability, data analysis, and algebra functions.
The OLSAT is an abstract thinking and reasoning test. It looks at spatial reasoning and verbal ability.
An IQ test is administered privately by an educational psychologist and measures a child's potential.
All standardized tests have received both praise and criticism by current and past scholars. However, staying informed about the current measurements can help you discover what is best for your child in our generation.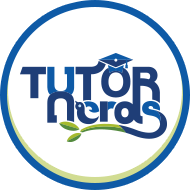 All blog entries are written by Tutor Nerds. Are you an education professional? If so, email us at info@tutornerds.com for guest blogging and collaborations. We want to make this the best free education resource in SoCal, so feel free to suggest what you would like to see us post about.
Orange County parents and students, listen up! Beat the summer slowdown with a private, in-home tutor. We work around your schedule so you can stay sharp while having fun in the sun. Read: 10 Reasons You Need a Summer Tutor. What are you waiting for? Call us.
Teach.com