Coding for Kids: Why is it important and where can I find it?
Is coding for kids the future? Let's discuss. Can anyone think back to or imagine themselves sitting in an elementary school classroom 25 or 50 years ago? How well do you think those students would have done in school without a pencil and paper? Not well at all. How would they have been able to communicate their thoughts, complete their assignments or provide proof that they had finished their work? Now let's skip ahead to 2014. Today's paper is a computer and today's pencil is coding (READ: What is Coding?). It's amazing how much things have changed.
Have any of you asked your seven year old niece to unlock your new phone? Perhaps after playing around with random buttons for half an hour, and then have her look at you like you're so very silly not to be able to figure out such a simple thing? I have. Welcome to the Age of Technology.
One of the new tools younger children (elementary and middle school age) should take advantage of is coding, also known as computer programming. Let's take a look at why coding is so advantageous for today's students.
Five Reasons Why Coding is Advantageous for Kids
Because coding is essentially as important as having a pencil in today's educational world, not learning about programming could leave this generation of kids at a huge disadvantage. Don't let them be left behind.
When children learn one thing, they often learn other things as well. As an educator, one of the issues I see most is a lack of problem solving. Kids and teens are asked to do so much more today than I was back in my teens so it's no wonder that finding solutions to everyday problems can be a substantial challenge. The younger a kid learns to figure things out for themselves and become self sufficient, the better. In the last decade I have only met one or two kids who could sit down at a computer and figure out how to code without prompting. Learning computer programming is challenging for most students, which is a good thing. They will be forced to problem solve, collaborate and ask questions in order to move on to the next step. The first time it will be really frustrating but, in the end, they will be able to brainstorm-an essential and underutilized skill-on their own. This will be a wonderful advantage later in life.
Coding is starting to become a basic skill that can be used across many other disciplines. If programming and computers are the new pencil and paper, imagine all of the topics, subjects and disciplines that required the use of pencil 25 years ago. Pretty much ever one.
Communication. Children can use coding to communicate their ideas with their peers, and later on, their colleagues.
Creativity. Art no longer plays a large part in most children's education (which is unfortunate) and many kids are finding it difficult to express themselves creatively. Coding-in particular animation and design-is a great way for young children to regain this all important form of expression
Coding is undoubtedly important for kids, but where can they learn it in the Orange County area?
Our very own UC Irvine offers technology camps for children and teens ages 7-17.
Coder Dojo is a not-for-profit (and free) institution also located right here in Irvine.
The Digital Media Academy offers technology summer camps with a creative spin. Many of the locations are held in California including UC Irvine.
It is important to remember that each child is different and will enjoy different activities. However, each child deserves the chance to have the basic tools to succeed in our current technological society. 15 or 20 years ago advanced computer skills were still considered a special skill while today they can help every child learn and have an advantage in the workforce later on.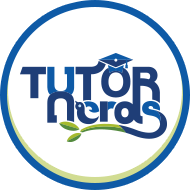 All blog entries are written by Tutor Nerds. Are you an education professional? If so, email us at info@tutornerds.com for guest blogging and collaborations. We want to make this the best free education resource in SoCal, so feel free to suggest what you would like to see us post about.
Orange County parents and students, listen up! Beat the summer slowdown with a private, in-home tutor. We work around your schedule so you can stay sharp while having fun in the sun. Read: 10 Reasons You Need a Summer Tutor. What are you waiting for? Call us.