Emotional IQ vs. Intellectual IQ: How do they compare?
Emotional IQ is the ability to handle complex, difficult and sometimes very sad situations. It is also the ability to navigate intricate social situations. Some children simply have a knack for socializing and are farther along than their peers (want your student to grow more confident and develop social skills? Try one of our in-home Orange County tutors). However, at the end of the day, emotional IQ comes with experience and time. A 35-year-old with a 110 IQ will almost always have a significantly higher emotional IQ than a 15-year-old with a 140 IQ. Some things just come with time.
Intellectual IQ is the potential a person has, at any age, to achieve academically and to understand higher levels of thinking.
Gifted children (READ: GATE Testing) can find themselves in really tough situations if their adult counterparts expect them to have an adult emotional IQ. A 5-year-old has had 5 years of life experience, not 10 or 20 or 55. Even if their intellectual IQ is 130+ (the "gifted" cutoff), they still need time to grow and learn about emotional situations. Let's look at some real life examples.
Emotional IQ vs Intellectual IQ: Example One
A second grader has an intellectual IQ of 135 but the emotional IQ of a seven-year-old. Her reading level is three grade levels above that of her peers and she easily gets bored with second grade books (Have you considered an Irvine private tutor for your child's reading abilities? Check out: Reading Tutoring). It would be easy to give the child a fifth grade reading level book, but this could potentially be a big mistake. It's really important for teachers and parents to look at the content of the higher level books and think about whether or not the student is emotionally ready to handle the content.
How would a second grader, no matter what their IQ, respond to learning about the Holocaust for the first time from a book? How would they respond to reading about the West Nile Virus in the newspaper? Content and skill are two very different things. It's important to challenge a gifted learner intellectually while maintaining socially and emotionally appropriate content. Check out what these parents had to say about these books: ProTeacher.net
Emotional IQ vs Intellectual IQ: Example Two
A sixth grader, who happens to be gifted at math and has a 145 overall intellectual IQ, is struggling socially. Because he has a high IQ, he is expected to understand social situations that juniors and seniors in high school can handle. Just because he is a math whiz, doesn't mean that he is able to have a relevant conversation with students five or six years his senior. Perhaps when they are 30 and 35-years-old respectively, the social situation will be quite different but a sixth grader will still needs to socialize with sixth graders, even if they are in different classes. I recommend that parents arrange time outside of school for their gifted child to spend with children their own age and have plenty of opportunity to just relax and have fun being 11-years-old.
Emotional IQ vs Intellectual IQ: Example Three
A gifted child is asked to handle the academic workload of an adult. Many advanced and gifted learners are asked to not only take on the skill level of much older children or adults, but also adhere to the time table of an adult. Most of us sit down and concentrate at a desk for 8 or more hours a day and we have learned to cope with it. As adults, we know when to take breaks, when to get up and walk around and when to simply power through it. Children, no matter how smart they are, are not accustomed to sitting down for more than six hours in a 24 hour period. The beauty of childhood is to spend time outside, spend time with friends, and use the imagination. Adulthood will come all too soon enough and it is important that gifted children get time to simply be children. They need to laugh, play and have fun like all children.
Bottom Line
It's essential to assess emotional IQ along side with intellectual IQ. The bottom line is that each child will have a potentially vast difference in their intellectual abilities. Some will be musicians, some will be engineers, and others will be artists or dancers. But a six-year-old is a six-year-old and emotional IQ generally doesn't vary by more than a year or two if the child is under 18.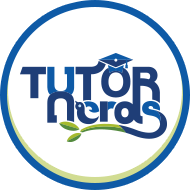 All blog entries are written by Tutor Nerds. Are you an education professional? If so, email us at info@tutornerds.com for guest blogging and collaborations. We want to make this the best free education resource in SoCal, so feel free to suggest what you would like to see us post about.
Orange County parents and students, listen up! Beat the summer slowdown with a private, in-home tutor. We work around your schedule so you can stay sharp while having fun in the sun. Read: 10 Reasons You Need a Summer Tutor. What are you waiting for? Call us.
Teach.com