Winter Break Tutoring: 3 Big Benefits
Winter break is a great time for students to relax and recover from the stresses that the school year brought.  For most students, their school's winter break corresponds with the end of the semester, quarter, or marking period for grades and/or classes.  Because of this, there often are not large, looming tests or assignments that are waiting around the corner.
However, this doesn't mean that winter break must – or even should – be a total break from your academic work.  Winter break can be an even better time than the regular school year to seek the benefits of private tutoring.  While there are many advantages of hiring a tutor for yourself or your student, here are three that are especially relevant and significant for tutoring during the winter break.
Catch Up or Get Ahead
The first benefit of tutoring over the winter break is the ability to catch up or get ahead in a relatively stress-free manner.  During classes, students have so much going on academically for them to keep on top of:  multiple classes, multiple grades, and assignments, multiple lectures.  Tutoring alongside this workload can be very helpful at helping students manage their time and achieve their best grades – but that doesn't mean it will be easy or comfortable.
During breaks, on the other hand, gives the time when a student is not stifled by an endless stream of work and studying.  Instead, they have few academic obligations, or none whatsoever.  This allows the option of tutoring to be done in a much less stressful situation that will be beneficial to your student's moral and their learning.
When classes are over – or experiencing a significant break – a tutor can step in to help you either catch up to where you should be at or get ahead of the curve before classes start again.  In many year-long classes, the progression from the fall through winter in spring lends to stronger results if you understand the earlier, foundational material better.  This is especially true for most middle school and high school math and science classes, though it is relevant to social studies and language classes as well.
This means that if you aren't performing as well as you'd like, or if your grades have started to get just a little bit lower, then you are at risk to start falling behind and doing worse and worse in the coming months or years.  Or, if you know that you did poorly in the fall, don't just hope that it will get better after the break.  If you are planning on getting a tutor, look into doing so during the break so you can begin to close the gap without the added stress of classes and assignments.
Even if you are comfortable with where your student is at right now, having an experienced tutor and free time can help them get ahead.  Maybe your student is getting an 'A' in a regular or remedial class right now but they're hoping to take a more advanced class next year.  Maybe your student is doing well, but will be taking their first AP classes next year and wants to be prepared for them.  Maybe your student is making good grades, but the teacher isn't doing a good job helping them understand the material or prepare for next year.  Maybe your student just wants to be ahead to avoid extra stress and crunch time in the next few months.  Or maybe your student is just talented at the subject and wants to learn more than what the class is offering.
Whatever the case, an experienced tutor can help you achieve that goal of getting ahead in a class or subject.  Whether it's catching up or getting ahead, make sure you are clear with your tutor about what your goals are, and don't wait until the break is over to get in contact with someone.
Expert Evaluation and Planning
Winter break is also a great time to learn where you are at and plan for the future.  An experienced tutor can do both of these things for you.  If you are halfway through a class, a tutor can help evaluate what you know, what you need to work on, and what to expect in the future.  If you have just finished a class, a tutor can help tell you what was important and what you should focus on for the next class.
An infrequently utilized benefit of having an experienced, private tutor is their ability to help you plan through your classes and schedule.  These tutors have been through these processes themselves and helped many other students through them.  A tutor can, for example, evaluate the requirements for the degree you are looking for, look at course schedules, prerequisites, and conflicts, and make a comprehensive plan for you to optimize your time to degree.  For another example, if you are in high school, an experienced tutor can help you choose which classes you should take to most benefit you in college, or that best match your skills.  An experienced tutor can help you pick the best AP science class you should take, which CLEP exams will help you graduate a year early, or which or your major classes you should take in the next semester.
Regardless of what level you are at now, checking in with someone experienced and knowledgeable can be a great way to make sure you academics are staying on track.  Whether you're worried about how you're doing in a class, confused about how to plan for the next four years of classes, or just hoping to judge your progress and be proactive, then the free time during the break is a great opportunity to get quality answers from an experienced Anaheim tutor.
Accountability and No Wasted Time
Despite what many parents often think, many students do plan to study and do class homework over winter break.  Often they hadn't performed as well as they would like or saw the negative effects of their procrastination or disorganization during the fall.  Because of this, many students have optimistic plans for how they'll spend their time over the break.  Maybe it's reading the next few chapters of their textbook, or watching lessons or tutorials on YouTube, or looking through the syllabus and start assignments early.  Whichever it is, the fact is that many students do plan to do better and do work over the break.
The problem is – most of them end up failing to follow through.  It is too easy to think, "there's plenty of time left," "I'll get started tomorrow," "I need more time to relax first," and, finally, "I'll just get ahead once classes start."  The fact is that procrastination becomes even more tempting when there are no real deadlines or repercussions in front of you.  Getting ahead and doing work over the break is especially hard because there are no readily obvious consequences of not doing so.
The way an Anaheim tutor fixes this problem is by adding accountability and structure.  It is easy to think "I'll do a few hours of studying a week" and no follow through with it – but if you have an appointment with a tutor it will make sure that you are getting the work done.  Similarly, if you have a plan for getting ahead or catching up, a tutor can confirm that with you and check-in to make sure that you are doing what you planned to do.  If you don't have plans or don't know what to work on, a tutor can help with that as well.
In this way, having regular appointments with a tutor over a break can guarantee that you don't fall victim to wasted time and ultimately feel guilty or disappointed with what you've accomplished over a break.  This does not mean that you should be working everyday as if you were still in class – nor does it mean that a tutor will be assigning you so much work that you can't enjoy the break.  Instead, it means that you will be accomplishing tasks that are small but substantial during the plentitude of extra free time that you may have during winter break.  Let this winter break be the one where you feel good about the work that you've done and the progress that you have made.
Book your winter break, Anaheim tutor today!
Michael C. is currently a private math, science, and standardized test tutor with TutorNerds in Irvine and Anaheim.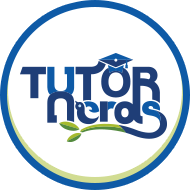 All blog entries, except for guest bloggers, are written by Tutor Nerds. Are you an education professional? If so, email us at pr@tutornerds.com for guest blogging and collaborations. We want to make this the best free education resource in SoCal, so feel free to suggest what you would like to see us write.