Tips from a San Diego Private Tutor: 4 Ways to Improve Concentration
Every student needs a little extra help concentrating on challenging or dry material that they have to get through to finish an assignment or study for an exam. Although younger students are better known for having difficulty focusing on one thing at a time, all students struggle with concentration issues from time to time. Trouble concentrating might have to do with disinterest in a particular subject, or it may be because a student is completely overwhelmed with the number of mental tasks they have to complete each week. Whatever an individual student's situation is, there are some tried-and-true tips that help students improve concentration and eventually improve their overall GPA – our private San Diego tutors are full of great tips.
1. Take adequate breaks
It's essential for students to take breaks at the appropriate time in their study session. Many students will keep working until they are utterly exhausted and then take a break then. Unfortunately, this means they have not been focusing for a while and will lose track of what they were doing. It's better to have pre-scheduled brakes and push through until this particular time. These breaks can occur at time intervals, for example, every 30 minutes for younger students or every hour for an older student. Or, they can take place after a specific task has been completed. For instance, students might take a break at the end of each chapter or between doing English and math homework.
2. Complete harder assignments first
In many cases, students leave the thing they like the least until the end of their study session. Unfortunately, at this point, they are already mentally drained before they get started with their most challenging task. It's better for students to give the most challenging homework a try at the beginning of their study session when they are mentally energized and able to focus on the new and challenging material. It's a good idea for a student to talk with their one-on-one tutor about the different assignments they have coming up this week and let their tutor help them organize what should get done first, second and last (READ: Join TutorNerds for AP Exam Prep Class in Irvine).
3. Celebrate accomplishments
It's also important for students at any age to celebrate what they've already finished. Most of the time students are encouraged to complete one task, close their book and open another immediately. Then they are supposed to concentrate on something new without ever focusing on a job well done. When students get overwhelmed with a lot of work, especially during the college prep years, they need to pause to think about everything they've already accomplished in their day. Maintaining a positive attitude and keeping an eye on the big picture will help students get through long homework sessions and deal with long-term study tasks like prepping for the SAT or advanced placement exams.
4. Make a priority list
At some point, every student's concentration will wane, and their quality of work will decline rapidly. One thing students can do is make a list of all of their assignments based on priority. They should think about what each assignment is worth, whether or not they'll need to know this information later in the semester, and whether or not the information is essential to the course they're taking or simply a side note. When students do this, they complete their high priority assignments while they still have the mental energy and, hopefully, by the time their focus starts to dissipate they'll be pretty close to the bottom of their list.
Our in-home San Diego tutoring will help improve your concentration as a student. Call TutorNerds today to learn more about our San Diego private tutoring services.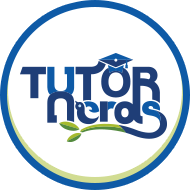 All blog entries, with the exception of guest bloggers, are written by Tutor Nerds. Are you an education professional? If so, email us at pr@tutornerds.com for guest blogging and collaborations. We want to make this the best free education resource in SoCal, so feel free to suggest what you would like to see us write.