Tips From an Irvine Writing Tutor: 4 Ways to Improve Your Writing Over the Summer
Writing is an essential skill for students. In other words, having the ability to explain yourself clearly in writing will help you in every academic subject. Writing is also a fun and creative hobby for many students. Sadly, most of the writing abilities students develop over the school year are lost over the summer months due to no writing. Let's not allow that to happen to you! One of our private Irvine Writing Tutors has come up with these four ways to improve your writing over the summer.
Writing Doesn't Have to be a Chore
Some students inevitably equate writing with homework or classwork, which makes it more of a chore than a fun summer activity. One reason why some students dislike writing is that they haven't developed their abilities to the point that it comes easily to them. It's frustrating when you know what you want to say, but can't figure out how to put it into words on a paper. This is a common frustration, and spending time improving your writing over the summer will take the stress off of paper assignments when you're back in the classroom.
Spending an hour or two – or more if you're on a roll – writing each day will help you improve your skills without it impeding on your summer activities. Now, what to write about? A few of our tips below will help with that. If you're feeling a case of writer's block coming on, take a break and go outside, it is summer after all.
1. Hire a Private Irvine Writing Tutor
The best way to improve your writing over the summer is with the help of a private tutor. Our Irvine writing tutors work around your busy schedules, in-person or at a meeting location. Call us today to book your tutor and start improving your writing skills.
2. Join or start a writing club
Ask your local librarian if the library hosts a summer writing club for your age group. If not, ask them if you could start one and have them meet in one of the library conference rooms. Odds are they will be thrilled you want to write and will be more than helpful to get the club going. Sharing the group with your friends on Facebook will help you find the best time to meet. Once you have a group, find a list of writing prompts online and settle on one per meeting. Then, during the next meeting, everyone will take turns reading their version of the prompt (READ: 5 Reasons Why Students Should Start a Blog).
3. Read
Most authors would agree that one of the best ways to improve your writing is to read good writing. Through symbiosis, you'll be learning how to construct sentences that aren't clunky, how to write good dialogue, among other essential skills. Start a contest with a friend to see who can read the most books this summer.
4. Enter a Writing Contest
Many magazines and blogs host writing contests. These contests cover a wide-range of topics. From poetry to science-fiction, you'll be able to find a contest in which you are most interested. Make a note of the submission date and guidelines, and then start writing!
With these summer writing tips from an Irvine English tutor, you'll start the school year in better writing shape than when you finished in spring.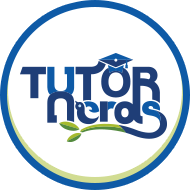 Members of the TutorNerds team and our private tutors write every blog post. If you have any questions about our blog, please email us at pr@tutornerds.com.