An Irvine Tutor Can Help with College Applications – Part I
Many students and parents are familiar with tutoring for classes and tests.  It is very common for tutors to work with students to help them pass a class or get an A or to improve their score on a standardized test.  For many students and parents, these are the important areas to improve to have a more competitive college application or resume.  After all, test scores and GPA are the only things that matter, right?
Wrong.  There is much more to college applications than just your "numbers" that the college will see.  However, students and parents tend to only focus on these numbers when it comes to tutoring.
School searches, personal statements, essays, resumes, and recommendations are all other extremely important aspects of a student's college applications.  These areas can be the tipping point for many students on the cusp of acceptance to their top choice school – or finding the best schools for them in the first place.  If a school is looking at applications where many students have similar grades and test scores, the only things that can make you stand out are the more personal and unique areas of your application (our private Irvine college admissions tutors are the best in SoCal).
Let's talk about some of the ways that an experienced private tutor can help with this process.
Applying to the Right Schools
One of the often-overlooked aspects of the college application process is finding the right schools to begin with.  There are over 5000 colleges and universities in the United States, yet most students usually feel pigeonholed into a few common nearby schools.  There is nothing wrong with attending your local community college or state school, but for many students that shouldn't be the end of their search.
An experienced private tutor knows more about the school searching process than you do.  They can look at your credentials, your preferences, and your goals to help find schools that match for you.  They can make recommendations and even help you decide what you might like and what you might want to look for.  They can also give you a good idea of what schools you stand the best chance of being accepted into.
Statements and Essays
A very significant part of a college application is the qualitative information and writing samples.  Colleges want to hear your voice and your values.  They also want to see how you write and how you present yourself and your opinions.
Your individual writing can make-or-break your overall application.  You have a very limited space to explain who you are and to do so with quality and compelling writing.  A tutor can help guide this process and help edit this writing sample.  They can also give insight into what the admissions officers may be looking for in applications, and how you can strive to stand out from the crowd in a positive way.
Book your private Irvine college admissions tutor today.
Michael C. is currently a private math, science, and standardized test tutor with TutorNerds in Irvine and Anaheim.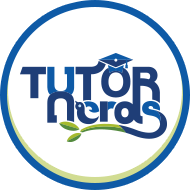 All blog entries, except for guest bloggers, are written by Tutor Nerds. Are you an education professional? If so, email us at pr@tutornerds.com for guest blogging and collaborations. We want to make this the best free education resource in SoCal, so feel free to suggest what you would like to see us write.