Need Help With the SAT Essay, Orange County?
You have 25 minutes to write the BEST essay ever. You only have to focus on: Punctuation, grammar, flow, originality, formatting, and content. This is easy, right? Of course not!
Lets' go through this one SAT essay tip at a time and by the time we get to the end it won't be quite so daunting.
1. Those precious 25 minutes:
The most important thing is to start writing. 'Blank page syndrome' AKA writer's block is very common and you should feel better knowing that most of your peers are experiencing the exact same thing. A blank page is bad. Writing something down, even if you have to edit later, is good. Words lead to more words and eventually a finished SAT essay.
If you are really stuck, write a quick outline. An outline requires words, and words are good.
2. Punctuation:
The person scoring your essay will appreciate proper punctuation but not at the expense of content. If time is a major issue, get that content down and leave five minutes to proofread. One or two minor mistakes probably won't kill your score, but your essay has to be readable. If one of your sentences has five commas, turn one into a period and create a new sentence.
3. Grammar:
Have you ever heard the term "grammarian"? Well, your grader will be one. S/he will have a special affinity for proper grammar. "Then vs. than", "your vs. you're", subject-verb agreement etc…
Grammar is something you can work on ahead of time and practice makes perfect. Ask a tutor to look over a few sample essays that you have written and give you advice on improving your grammar.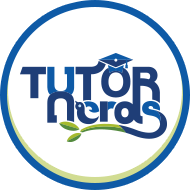 4. Flow:
This is one of the hardest problems to solve when writing an essay because the solution is not concrete. You won't be able to look up "flow" and get a specific answer as to how to make your essay smooth and easy to read. This is one topic where tutors and teachers can be most helpful. If you are struggling with flow, you will want someone to sit down with you and really comb through sentence by sentence.
To get you started think of it like this: If you're enjoying a nice wave out in the Pacific, you want smooth, even waves. You don't want flat water or choppy, uneven waves. Don't surf? Let's say you're driving along on the freeway. Do you want to hit a pot hole every 5 minutes and stress out in stop and go traffic, or have smooth roads and no cars in sight? Your transition sentences should not be pot holes, nor should they be that giant wave that breaks your board in half. Keep it smooth.
5. Originality:
If you have taken a practice test, you will know that examples are required. Try to be original with examples (easier said than done). Certain topics, although good, have become cliché and your grader will appreciate originality. Talk with your Orange County private tutor about which topics have been used over and over and which are still original. This can change from year to year as more topics are introduced and written about.
6. Spelling:
Unfortunately, the SAT essay is written on paper so there is not a spell check option. Brush up on your spelling so as to avoid a basic mistake. If you come up with a great word but have no idea how to spell it, chose another one. You might get one pass on a misspelled word but that's it.
7. Formatting:
Don't confuse formatting with flow. Flow focuses on the readability of your essay while formatting looks at more basic, but still important things such as indentation, the clear placement of the transition sentence etc… Your essay should not look like one giant paragraph.
8. And for the finale, content!
Content is THE most important part of your essay, It is the blood that flows through the veins of your essay and gives it life. There is not a simple tip or trick to bypass content. Being well informed of current events, being well read, and also having a love of writing can come into play here. This is where your tutor will be most helpful. While you're waiting for that tutor to show up at your door, pick out a few novels and a newspaper and start reading.
Bottom line:
Start early, having time to work on all of the aspects of the essay will alleviate your stress. Practice makes perfect, plan to write 6-10 practice essays before you reach your best level. Ask for help; get a study group, a parent or a tutor to go over all these things with you.
All blog entries are written by Tutor Nerds. For educational guest-blogging, please email us at info@tutornerds.com
Want to stay up-to-date on the latest educational news, Irvine? Follow us on Facebook! Have a quick question in regards to our Orange County, CA, private tutoring services? Tweet us @TutorNerds