Four Reasons to Book a Private Irvine Tutor This Spring
Spring is around the corner, and students are counting down the weeks until the end of the school year. While it's tempting to daydream about summer break, now is the most crucial time of the year for students to focus. With AP exams, finals, and testing only weeks away, it's critical for students to keep up their good study habits. You've worked hard all year to get good grades and high test scores, so this spring shouldn't be any different. Stay focused, work hard, and keep up your curiosity.
TutorNerds is here to help. Offering the most experienced private tutors in Orange County, TutorNerds can assure that you finish the semester at your full potential. While there are many reasons to book a private Irvine tutor for the spring, we'll focus on four of the most common.
1. Keep You on Track
With prom, spring sports, and extra curricular activities ramping up, spring can be overwhelming for students. Private tutors can help you navigate your schedule and make sure you are on track with all your assignments and studies.
2. Catch Up
Even the best students will have a chapter or two with which they struggle. Don't make the mistake of assuming it won't be a big part of your final. A private tutor will help you catch up and master the areas you've struggled with so you're prepared for anything on test day.
3. Score High on Your Finals
Finals are the hurdle every student must jump before crossing the academic finish line into their summer break. Don't assume that because you've done well all year and scored high on previous tests that you will ace your finals. Start studying early and rely on the help of a private Irvine tutor to go over any material you struggled with in the past.
4. Test Prep
With test dates for the ACT and SAT in April and June, some students might start feeling overwhelmed. In addition to prepping for finals, they have to take one of the most important tests of their academic careers (READ: Orange County SAT Tutor Tips). There's no better way to prep for the SAT or ACT than with the help of an Irvine test prep tutor. Our test prep tutors have all scored high on their tests, and have helped thousands of SoCal students improve their scores. From going over practice tests to improving your math skills, our test prep tutors are here to help.
Don't wait until a week before your finals to book a private Irvine tutor. Call us today to connect with the most experienced tutors in Orange County.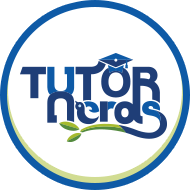 All blog entries, with the exception of guest bloggers, are written by Tutor Nerds. Are you an education professional? If so, email us at pr@tutornerds.com for guest blogging and collaborations. We want to make this the best free education resource in SoCal, so feel free to suggest what you would like to see us write.