Four Ways Parents Can Help Their Kids With Back-To-School
Some parents are happy to see their kids head back to school, while others might get a little sentimental. Either way, every parent wishes for their kids to do well in school. After a long summer, many students are a bit rusty. They've been out of the classroom and have adjusted to a summer schedule. Now it's time to get back on a routine and stay focused. The good news is that parents can help their kids adjust back to school life. Here are four tips from a private Los Angeles tutor to get you started!
1. Set a Schedule at Home
For many, school schedules are much different from the summer schedule. Late nights, few responsibilities, lunch at different times each day. In other words, summer is a bit more chill, which is why it's often hard for students to adjust back to a daily schedule where meals, classes, and after-school activities happen at the same time every day. Odds are it will take a week or two to adjust, so don't rush the process. You can do your part at home by sticking to a schedule of when you wake your kids up, when you eat dinner after class, and an allotted homework hour helps them stay on track.
2. Encourage Your Kids to Be Vocal in Class
Too many students fall behind in their studies because they are either too embarrassed or shy to speak up and say they need help. Most teachers are more than happy to go over something again or explain differently, but they won't do it unless you say something. Telling your kids that it's okay to ask for clarification or extra help will set them up for success.
3. Book a Private Tutor
We've said this before, and we will repeat it, don't wait until your first report card or exam to find out you need a tutor. Tutoring builds confidence, establishes effective study habits, and helps kids learn in their own way. The best thing you can do is to book a private Los Angeles tutor before you start failing tests and falling behind. If your kid struggled in math or science last year, give them the confidence to improve by booking a private in-home tutor from the first day of class. Our experienced Los Angeles tutors work around your schedule and are available seven days a week. How convenient is that? Call us today to book your tutor.
4. Talk to Your Kids About School
Ask your kids about what they learned in class that day; be curious and ask a lot of questions. If they only seem to talk about a subject they enjoy, ask them about the others and how they feel they are doing. When your kid summarizes what they learned in class, it helps with their mastery of the topic. The more they talk about it, the more they will remember what they learned and will appreciate your interests in their day. This dinner conversation is also an excellent opportunity for you to take notice of a class they might be struggling in and get them help before they fall too far behind.
Don't wait until your first report card to learn you need a private Los Angeles tutor! Call TutorNerds today.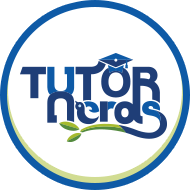 All blog entries, with the exception of guest bloggers, are written by Tutor Nerds. Are you an education professional? If so, email us at pr@tutornerds.com for guest blogging and collaborations. We want to make this the best free education resource in SoCal, so feel free to suggest what you would like to see us write.