Get the Most Out of Your Private OC Tutor: 3 Quick Tips
Private tutoring is a solution for academic woes that continues to grow in popularity. Whether it be for a difficult high school class, an essential standardized test, a confusing college course, or a looming cumulative final, more adults and young adults are seeking out tutors to help them achieve the best grade possible. After tutoring dozens of students in each of the above categories and more, here are some of my quick tips for how you can achieve the best results with your personal Orange County tutor.
Send Them Your Material
This tip is first and is first for good reason. If you want to set yourself up for a good tutoring lesson, you should always strive to send your tutor the material you need help with ahead of time. Preferably a full day or two before your session. If you have study guides to review, homework to finish, or just class notes on the topic you are struggling with, then send them to your tutor. If it's for standardized tests, then send them any practice tests you've already taken, score reports you've already received, or practice material you've already purchased or been given.
The reason is that it will lessen the time at the beginning of your session that your tutor would normally have to take to get acquainted with your specific material and find the best way to proceed. Hiring experienced and qualified tutors is a necessity, but classes are taught by many different teachers with many different curriculums and many different priorities. Your Biology 101 teacher could have wildly different expectations and required topics than other teachers and other schools. Give your tutor some time to review your material to make sure they know what you need help with before your lesson is due to begin.
Have Concrete Goals
Make sure you know what you want to get out of tutoring. Are you working toward your social science degree and really need to understand everything in your statistics course? Are you trying to get through your last math class and just need to make sure you pass? Is your GPA important to you but you don't really care about AP Lit? These are all things that will be useful for your tutor to know.
If you're aiming for specific test scores or working towards a specific goal, a tutor can help you achieve that – if you tell them. Teaching someone math who's failing and needs to get a C will have a much different approach than someone who is already doing well but wants to get an A. And both cases are different than teaching someone who really wants to learn and understand to do better in the future rather than someone who wants to get a grade and never do it again. These differences can change how your tutor will approach your lessons and studying recommendations.
Show Them Your Grades
Anything that you have that you've already finished and is graded: quizzes, tests, practice tests, essays, projects, etc. Seeing how you're doing on these assignments can be instrumental in diagnosing your specific problem areas and finding appropriate solutions.
How you do in an Orange County private tutoring session isn't always indicative of how you'll do on your own in a classroom or testing setting. Reading a passage and answering questions quickly might be easy when you have your tutor to help, but that doesn't matter if it doesn't make sense and you have to read the paragraph four times when you do it on your own. In math class, you might understand the lesson but make simple mistakes on the test. If your tutor sees this pattern in your grades, they can dedicate more time to repetition or revisiting specific problem areas. Viewing these grades can also give them an idea of what your teacher is looking for, how they make their test, and how strictly they grade. This is all important in how they should proceed with your tutoring.
Don't forget that the job of a tutor is to help you achieve your individual academic goals. In order for them to be effective in this task, you should provide them with all of the tools you can. If your experienced tutor knows what your goals, can review your material on their own, and can view and evaluate your performance, they will better be able to tailor specific lessons for you that can best help you succeed.
Book your private Orange County tutor from TutorNerds today.
Michael C. is currently a private math, science, and standardized test tutor with TutorNerds in Irvine and Anaheim.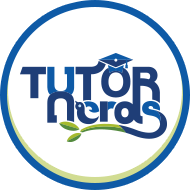 All blog entries, with the exception of guest bloggers, are written by Tutor Nerds. Are you an education professional? If so, email us at pr@tutornerds.com for guest blogging and collaborations. We want to make this the best free education resource in SoCal, so feel free to suggest what you would like to see us write.