Four Habits of Successful Students
Doing well in school requires a lot more than just smarts. You have to develop habits that ensure you're getting the most out of your classes and that you're productive when you get home. Creating such scenarios takes effort on your part. If you're consistently missing homework assignments or doing poorly on tests, then it's time for a change. Take a step back and review how you approach your academics. Waiting until the last minute to work on a project? Staying up all night cramming before an exam? If you keep up the same habits, you're going to keep getting the same results.
Approaching your academics with structure will give you confidence. Many students feel overwhelmed when they think about their schoolwork and any looming deadlines. Productive study and work habits will help mitigate this anxiety and keep you focused.
Our private Los Angeles tutors are here to offer some tips. Our tutors are all highly educated, which means they've developed many beneficial habits in and out of the classroom. Below are four habits every student should adopt.
1. Write Things Down
There are many benefits to writing things down in the classroom. The most obvious is that you'll be able to review it later when you're working on an assignment or studying for an exam. Don't expect a test only to include things from the textbook. If your teacher is talking about it, then it's in play to be on the exam. You don't have to write everything down word for word, but important concepts, names, dates, etc. should all be noted. A second benefit of writing things down in class is that it helps you remember it later. Further, this applies to important dates, deadlines, and events. Teachers aren't going to hold your hand and remind you when a deadline is on the horizon.
2. Have a Designated Homework Hour (or Two)
Homework is a drag. After a long day of class, the last thing you want to do when you get home is crack open a textbook. This feeling of "homework dread" often leads to procrastination, which is never a good thing when it comes to academics. If you put your homework on hold, you're more prone to forget about it. Mark on your calendar a dedicated hour (or two) for doing homework. Even if you don't have hours worth of homework, spend the time reviewing upcoming deadlines and taking note of your progress.
3. Book a Private Los Angeles Tutor
We aren't just saying this because we are a tutoring company, we are saying this because it works. Most of our experienced tutors benefited from tutoring while they were in school. No matter how well you do in school, you can still benefit from some extra help and structure. Tutors will help you catch up in any class in which you're falling behind as well as teach useful study and schoolwork habits.
4. Learn From Your Mistakes
Your teacher just handed you your first C+ of the semester. You're not happy, but you also didn't bomb it (READ: What to do if You Failed a Test). Smart students will review the test to see what they got right and what went wrong. Don't wait until you're cramming for your final to try and catch up on all the things you did poorly on throughout the year. It is okay to vent a little after a poor grade or low test score, but shake it off and vow to do better. Review the test with your private Los Angeles tutor and catch up on any grey areas. You'll be thanking yourself come finals day!
Call TutorNerds today to book your private, in-home Los Angeles tutor.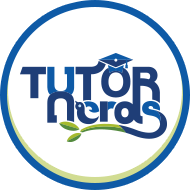 All blog entries, with the exception of guest bloggers, are written by Tutor Nerds. Are you an education professional? If so, email us at pr@tutornerds.com for guest blogging and collaborations. We want to make this the best free education resource in SoCal, so feel free to suggest what you would like to see us write.