La Jolla Tutoring Tips: Four Things College Students Can Do Before the Year Ends
The year isn't over yet, but summer is on the mind of many students. While you cram for your finals – book your private La Jolla tutor today – it's okay to do a little planning for your summer. College students are expected to stay busy and add to their life and work experiences over break. Here are four ideas to get you started.
1. Apply for an Internship
As you know, the job market is more competitive than ever and a good degree isn't enough for highly sought after positions. Graduates are expected to have at least one internship in the field in which they wish to work. Make sure your resume is up to date, and have a template for a cover letter ready to go for when you find a promising internship. Most internships aren't paid, but allow you enough time to pick up a part-time job.
2. Make a list of Goals for the Summer
Whether you want to learn a new language or visit a new country, summer is the perfect time for self-improvement. Choose things you enjoy and are curious about, then commit enough time over the summer to reach your goals. The more skills and life experiences you can pick up over the summer, the more prepared you will be for the next year of school
3. Look Back Then Move On
While it's important to reassess the school year, it's also important to not dwell. Don't beat yourself up over missed opportunities or lower than expected grades. Commit to improve and move on. Our private La Jolla tutors are here to help you catch up over the summer and give you the confidence to make next year even better.
4. Plan a Trip
After a long, grueling school year, you've earned a vacation! Whether it's a road tip in your home state or a trip abroad, summer is the perfect time to feed your wanderlust. Traveling is a great way to grow as a person, and will allow you to try new things and get out of your comfort zone. No matter how far you go, a trip to a new place will make you more confident as you head into a new school year. Look into study abroad opportunities at your University.
End the year strong with the help of a private La Jolla tutor from TutorNerds.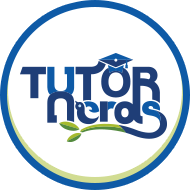 All blog entries, with the exception of guest bloggers, are written by Tutor Nerds. Are you an education professional? If so, email us at pr@tutornerds.com for guest blogging and collaborations. We want to make this the best free education resource in SoCal, so feel free to suggest what you would like to see us write.