The SAT and ACT Study Plan: What to Use and Who to Trust
Standardized testing has evolved to become a significant factor in determining students' options for their educations after high school. The SAT and ACT are at the forefront of these tests that can have an impact on what schools a student gets accepted into and what scholarships they may receive for their education – book your private Irvine SAT tutor today.
Since the SAT and ACT have become so important, many companies have developed books, classes, guides, and other forms of study material to help you get a better score on the tests. With many options available to you at varying levels of cost and commitment, what are your best options? This study plan will briefly discuss what the focus should be on when preparing for these tests to help you optimize your time, avoid being taken advantage of by greedy companies, and (most importantly) maximize your score.
Study with practice tests
First, let's discuss the best way to begin preparing: practice tests. This cannot be stressed enough. If you are going to be taking a standardized test, you need to familiarize yourself with the exam: the layout, the time limits, the question types, the directions, etc. The first test that students take is almost always their worst because they ran out of time, went to fast, didn't understand some sections, or got overwhelmed or burnt out by the length of the test. Do not make your first test an official one. Make it a practice one and give yourself time to get used to the test.
Use official resources first
That leads us to who you should trust. You now know that you need to prioritize practice tests to study, but whose practice tests should you use? You'll find a dozen different practice tests and practice books in the test prep section of the library or bookstore. Some are better than others, and some are outright trying to deceive you. So, who should you use? The official materials. This cannot be stressed enough.
This is a mistake that most students make when they're preparing for these exams. If you had a test coming up in your science class, would you instead use the textbook your teacher gave you to study or a different one that you found at the store? If your teacher gives you a study guide, do you ignore it and find a different teacher's study guide from a different class? The people who make the test know and understand what is on the test, and they provide the best resources to study.
The College Board administers the SAT. They offer several printable practice tests for free on their website collegeboard.org in the SAT section. They also offer online tests and prep partnered with Khan Academy, an app for daily practice, and a yearly study book with more practice tests. The practice tests also have answer keys, explanations, and can be scored. For the SAT, use the College Board before going to any third parties.
ACT Inc administers the ACT. They offer free practice multiple choice and writing tests. You can find their website at act.org and specifically their prep material at act.org/the-act/testprep . They also offer an official prep guide, ACT Academy, and online prep. Again, you can find explanations, answers, and scores with the official ACT material. For the ACT, use ACT Inc before going to any third parties.
Third party test prep companies cannot always be trusted. Over the years, I have tutored many students who have come to me with books they have already purchased asking for help. Every time I have done this, I have found questions or material that would never be on an actual SAT/ACT. Someone experienced with the tests should be able to spot these poorly chosen questions quickly, but a confused student would just be wasting their time studying them.
These companies crank out huge numbers of new questions and practice tests every year, but they are not the official test makers. They are not held to the same standard as the College Board or ACT Inc, and they always have some percentage of faulty or unrealistic questions.
Finally, a common tactic these companies employ is to make the material too hard. They make diagnostic tests, sample questions, or the first practice tests harder than they should be (or they score them more harshly than they should). This way, you get a lower score than you expected, and you feel the need to use their material to get better. Then, when you take the real test, you get a higher score than you did on their overly difficult material. Your score went up, so the test prep must have worked, right?
Never trust a score from a third party's test unless you have also taken an official practice test and received similar results. Just last year I had a student hire me for tutoring the day after he took an SAT practice test and received a score of around 1000. I had him take an official practice test and he "miraculously" scored in the 1200s. I was able to help him improve more from there, but it was not my work that gave him that substantial initial bump. The first score was a lie.
Trust experienced tutors
If you are seeking outside help for your test preparation, you can have great results with someone experienced with the tests and helping students prepare for them – book your private Irvine ACT tutor today. An experienced tutor should have a studying system that is based around a core of taking practice tests regularly (official practice tests ideally) and is tailored to suit your individual needs. There should be an evaluation period where they find your specific problem areas and help you focus on what can be improved.
Every student is unique and no secret strategy will be optimal for every student. Having someone who knows the tests inside and out can accelerate your studying and help you achieve the highest score you're capable of.
Michael C. is currently a private math, science, and standardized test tutor with TutorNerds in Irvine and Anaheim.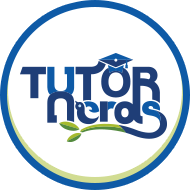 All blog entries, with the exception of guest bloggers, are written by Tutor Nerds. Are you an education professional? If so, email us at pr@tutornerds.com for guest blogging and collaborations. We want to make this the best free education resource in SoCal, so feel free to suggest what you would like to see us write.