Courses, Career, or Custom Fit: How to Choose Your University Part II
In this second installment of Courses, Career, or Custom Fit, we'll be focusing exclusively on education. Placing courses, or academic programs and degrees, at the center of your university search is another way to narrow your choices. Students who follow this path tend to know what they want to study; some might say it's a passion. They're more interested in what the academic program has to offer rather than where the college is located. Read on to discover another way of choosing your dream school.
What's your passion?
If you're certain you want to be a sociology major, fantastic! However, many students change their major in the first few years. As a backup plan, consider a second or third choice, and see if those are offered at the university as well. In your program of choice, take a look at what individual courses are offered and how often they are taught. Some universities rotate courses based on availability of professors or student desire. Ensure the program encompasses all that you're interested in, taking time to ask students who their favorite professors are and what courses they recommend. Lastly, take a look at what senior projects are required, if any. Do you struggle with large final exams? Look for programs that require students to complete group or individual projects instead.
Check out the rankings
Is the university constantly expanding their psychology department, funding large research projects and enticing students to be more involved? Or has the program not changed in ten years, and seems to be forgotten? If the quality of your education is important to you, identify programs that are thriving. Professors who perform research or publish findings regularly are good indicators of quality programs. You could also utilize sources such as the Times Higher Education World University Rankings or the College Search function from the College Board to see comparisons between schools.
Are professors up to par?
Quality can be measured in many ways, so try obtaining information from a variety of sources. Admissions counselors typically insist their professors are the best, so try to query some students or teaching assistants as well. Websites such as Rate My Professors or My Edu may be good options, but remember many students have an axe to grind. Overall, every university has beloved and just average professors. Look instead for faculty who are involved with students and who have experience in your field beyond teaching.
Don't forget the extras
If you start to struggle, are there resources to help? Talk with admissions counselors or students to find tutoring options or reviews of teaching assistants in the program. Are there clubs associated with your program that connect you with other like-
minded students? Remember, you don't want to spend four years or more in your room. Look for universities that support different types of clubs and organizations. They are great opportunities to make friends, blow off some steam, and make connections that can assist you after graduation.
Tutors you can trust
Why should you listen to us? Because our Irvine in-home tutors have college degrees and know how difficult the application process can be. From writing your college entrance essay, to choosing the right school, TutorNerds is here to help. Just look at all the colleges our tutors have received degrees from. Are any of them on your dream list?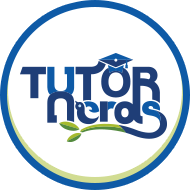 All blog entries are written by Tutor Nerds. Are you an education professional? If so, email us at info@tutornerds.com for guest blogging and collaborations. We want to make this the best free education resource in SoCal.
One last thing, summer doesn't mean an end to learning. In today's competitive world of college admissions, it's crucial students spend the next few months improving and catching up. What better way to do that than with a private summer tutor? We work with student's schedules so they can still have fun.