Have Fun and Learn This Summer With These 4 Websites
As mentioned in our previous blog post by one of our Orange County tutors, summer runs the risk of losing the progress students worked so hard to make during the school year. After taking the first weeks to unwind and celebrate, students should start thinking about keeping their educational curiosity active while they make the most of their summer break.
In addition to signing up with a private Irvine tutor form TutorNerds (we work around your busy summer schedules), there are plenty of websites that are both fun and educational to help you learn this summer. From improving your vocabulary to learning about arts and culture, an hour every morning on these websites will keep your brain sharp while you spend the rest of the day having fun.
If you don't want to spend more time in front of a screen (we feel, you) give your local library a visit.
1. Open Culture
Open Culture is an excellent site for the intellectually curious. From art to music to history, the site acts as a curator of interesting things from across the internet. The site describes itself as "The best free cultural and educational edit on the web." From free audiobooks to writing tips from famous authors, Open Culture is a great resource for those wishing to learn without spending hours online trying to find the best content (READ: 3 Activities to Keep Your Kid's Brain Sharp This Summer).
2. Vocabulary.com
Having a vast vocabulary will not only impress your teachers and classmates but help you make the most of your reading. Vocabulary.com is set up like a game, with an ongoing scorecard, leader-board, and bonus prizes for various achievements. As you build your vocabulary, remember that no one likes a sesquipedalian know-it-all.
3. Duolingo
Do you want to impress your teacher when you return to school this fall? Learn a new language, or two! Duolingo offers a fun and free opportunity to master a new language. From Danish to Japanese, the site provides enough options to keep you busy all summer long. For the Game of Thrones lovers, you can even learn High Valyrian.
4. Online Lectures
Okay, bare with us on this one. We know a lecture sounds like the last thing a student would voluntarily sit through in the summer, but see it this way: it's a lecture of your choice, from the comfort of your home, and you don't have to worry about the homework assignment at the end of the talk! Many Universities, including Ivy League, provide links to free lectures you can stream from their website or on their Youtube pages. Previously mentioned Open Culture provides an extensive list of talks categorized by subject.
There is no reason why summer can't be a time to get ahead instead of falling behind. Enjoy these four fun and educational websites!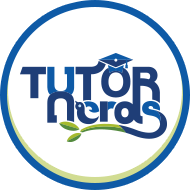 Members of the TutorNerds team and our private tutors write every blog post. If you have any questions about our blog, please email us at pr@tutornerds.com.