Four Family-Friendly Educational Activities in San Diego
In our previous blog post, we shared a few of our favorite educational activities for families in Irvine. This week, we are sharing three fun activities in San Diego. With summer entering its final months, it's essential to get your kid's educational curiosity going again. One of the best ways to do that is to take a family trip to somewhere that's fun, interactive, and educational. If a kid is having fun, they won't even realize they are learning. In addition to these trips, we encourage you to book your private San Diego tutor to help your kids gear up for the school year.
Same with Irvine, San Diego has way too many fun and educational activities to list in one article, which is why we are only sharing four to get you started. By showing kids that learning can be fun and interactive, you're helping develop an educational curiosity that can last a lifetime.
1. San Diego Natural History Museum
Located in Balboa Park in San Diego, the San Diego Natural History Museum seeks out to "interpret the natural world through research, education and exhibits." From dinosaurs to the history of CA's water systems, the museum offers a wide range of informative and interactive exhibits. I mean, who doesn't like dinosaurs?
2. San Diego Botanic Gardens
It's important for kids to connect with nature, especially in our world full of screens and distractions. By visiting the Botanic Gardens, kids will learn about plants, food sources, and the role the environment plays in their life (READ: Three Family-Friendly Educational Activities in Irvine).
3. New Children's Museum
What's better than a museum that uses art to help children learn creativity and critical thinking? According to its website, "The New Children's Museum is a new model of children's museum whose mission is to stimulate imagination, creativity and critical thinking in children and families through inventive and engaging experiences with contemporary art." Keep an eye out for closures due to seasonal events.
4. Reuben H. Fleet Science Center
Connect your kids to the power of science at the Reuben H. Fleet Science Center in Balboa Park, San Diego! The Center has over 100 interactive exhibits as well as an IMAX theater – perfect for a triple-digit summer day. Check out their summer camp options for a more immersive science experience (READ: San Diego Tutoring Tips: Ways to Improve Your Concentration).
Between taking family trips to educational destinations and the help of a private San Diego tutor, your kids won't be rusty when it's time to go back to school in the fall.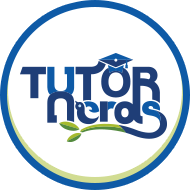 Members of the TutorNerds team and our private tutors write every blog post. If you have any questions about our blog, please email us at pr@tutornerds.com.