Finals Prep: Why You Should Book Your Private San Diego Tutor Now
Final exams are just a few days away, and students are frantically prepping for these important exams. Whether students are in elementary school or getting ready for college it's important they do their best because finals are usually worth a large percentage of their overall grade and encompass a large amount of information from the beginning of class until now. Tutors can help students stay organized, review challenging information, and prioritize one exam over another. Students at any level are encouraged to book a session with their tutor today, so they are ready for final exams – it's never too early to start prepping for finals with the help of a private San Diego tutor.
1. Organize and prioritize
One of the most important things students can work on with their tutor is to organize all of the information they need to study for final exams as well as prioritize one exam over another. For instance, they might be struggling in math but doing well in English and should prioritize their math study. Alternatively, one exam might be worth 50% of the overall class grade while another might be worth only 10%. Regardless of the situation, students should share their syllabus and class notes with their tutor so they can help students stay on track in this manner.
2. Work on review
Every student should be reviewing information they learned earlier in the year, especially if the final exam is cumulative. However, this review can become overwhelming because encompassing an entire semester worth of material takes a lot of time and prep. Tutors can help students sift through chapter material in old tests and quizzes to see which information might be more important and which subjects a student needs to review based on their previous grades. A student may have done very well on something they learned three months ago but may not remember the specifics of that assignment. Even a little bit of a review can make it easier for students to soar through final exams.
3. Avoid distraction
It can be very easy for students to get distracted from finals prep and focus more on social activities at this time of the year. Students are also distracted by the holidays and family visits that take up a lot of their time. Tutors help students focus on the here and now and help them get away from distractions that can potentially derail their finals study. It's much harder to get into social media or watch TV when a tutor is sitting across the table from the student. Avoiding distractions is one of the best ways students can make their finals prep effective at this point in the year (READ: Irvine Tutoring Tips: Make Studying a Social Activity).
4. Boost GPA
One of the most practical reasons to book a tutor during finals week is for students to boost their grades on final exams, thus raising their overall GPA. This is especially important for students in 10th through 12th grade, who will be sending their grade sheets to potential colleges and universities as part of the admissions process. Some colleges give students a conditional acceptance but require they keep their GPA high during their senior year to ensure they are an all-around good student. Many finals are worth 25% or more of an overall class grade so working with a tutor is definitely worth the time and effort to ace exams.
It's never too early to book your San Diego tutor for finals. End the semester strong with the help of our experienced and highly educated tutors. Call us today for more information.
Great news, Orange County! We've launched  www.TutorNerd.com to offer the best online and in-home tutoring in SoCal. Get 50% off your first online or in-home tutoring session with code: SUCCESS. The code is for a limited time only, so book your tutor today!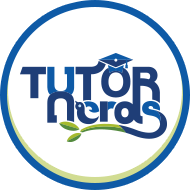 All blog entries, with the exception of guest bloggers, are written by Tutor Nerds. Are you an education professional? If so, email us at pr@tutornerds.com for guest blogging and collaborations. We want to make this the best free education resource in SoCal, so feel free to suggest what you would like to see us write.