Five ways to get back into the swing of things after spring break
Students are returning to school after spring break and are probably feeling refreshed and renewed from having a week off but it isn't necessarily easy to get back into the swing of things and focus on classroom activities. Depending on how old the student is there are lots of different things they can do to restart a healthy study routine and find a balance for the rest of the school year. Younger kids might need to adjust to small amounts of structure while older students can benefit from focusing on work-life balance. Either way, it's important for all students to be able to focus on what's important and do well in school through the end of June – struggling to get back into the swing of things after spring break? Our Orange County tutors are here to help!
1.  Maintain a low-stress attitude
As students come back to spring break, it can be easy to fall into their old stressful routine which can make it harder to have a work-life balance for the rest of the school year. It's important for students, especially those in high school and college, to maintain a low-stress attitude as they face the spring testing season. College prep students will face advanced placement and college entrance exams while college students will need to focus on a series of finals and term papers. Maintaining a positive mental balance can help students do well in school but also keep life calm and peaceful .
2. Focus on balance
It's also important for students to keep a balance when it comes to finishing their schoolwork. Many high school students, especially seniors, will begin to develop senioritis around this time of year. Although it's always important to have enough downtime and manage stress, it's also important to remain focused on academic assignments. Students can work with a tutor, in person or online, to help them stay organized or refine study skills when necessary. Additionally, students who work in a study group tend to stay motivated because they get to socialize and complete assignments at the same time (READ: 7 Tips For Studying While Traveling).
3.  Improve study skills
At this point in the year, some students need to improve already existing study skills so they can be more efficient and focus on the spring testing season. Students can work on how long it takes them to complete assignments, focus in on important elements of their textbook, work on skimming and speed reading, as well as important review. The more refined a student's study skills are, the more likely they are to be successful and earn good grades.
4. Utilize technology
Students are always encouraged to use technology, but Ed Tech can be especially useful when students come back from spring break. Students can use organizational tools online, download apps, or work with their favorite tutor in a digital environment. There is so much technology available these days, but students need to focus on what will work best for them and their study schedule, so they don't become overwhelmed with all of the choices available to them.
5.  Pick good role models
It's also essential at this point in the year for students to pick positive role models. Some of their friends will be focusing on college applications or final exams while others will be tempted to skip class or forgo important assignments. When students surround themselves with others who want to be successful and have a great work ethic, they are more likely to be successful themselves. This is especially true when it comes to working in a social environment. Thus students should consider this when they choose who will be in their study group.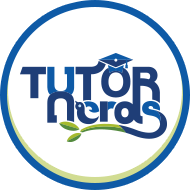 All blog entries, with the exception of guest bloggers, are written by Tutor Nerds. Are you an education professional? If so, email us at pr@tutornerds.com for guest blogging and collaborations. We want to make this the best free education resource in SoCal, so feel free to suggest what you would like to see us write